Ronnie Coleman Signature Series: Yeah Buddy New Formula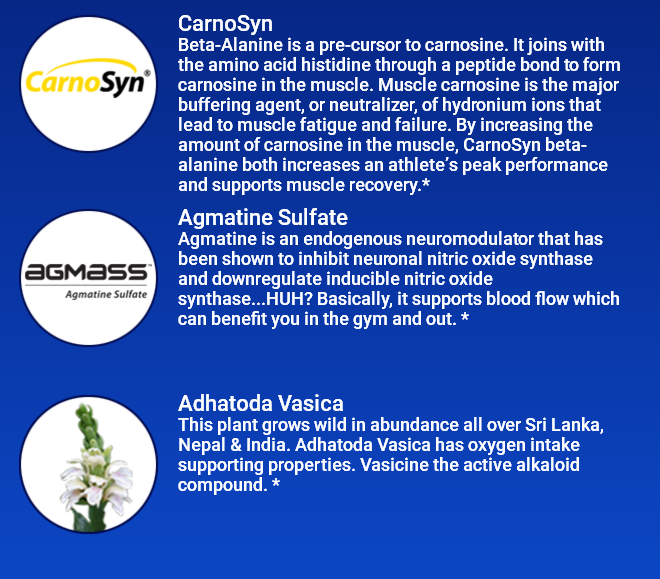 Other Ingredients:
Natural and Artificial Flavors, Sucralose, Citric Acid, Calcium Silicate, Silica, FD&C Yellow #5 & FD&C Blue #1.
Allergen Warning:
Manufactured on equipment which processes products containing milk, egg, soybeans, shellfish, wheat and tree nuts.
Directions
As a dietary supplement, mix 1 scoop of Ronnie Coleman's "YEAH BUDDY" in 10-12 oz of water. Use in conjunction with a proper diet and exercise regimen to maximize results.
Warnings
KEEP OUT OF REACH OF CHILDREN AND PETS. Must be 18 years of age or older to purchase and/or use this product. Do not exceed recommended dose of 1 scoop. Contains Caffeine. Do not consume synephrine or caffeine from other sources, including but not limited to coffee, tea, soda and other dietary supplements or medications containing phenylephrine or caffeine. This product contains chemicals known to the State of California to cause cancer and/or birth defects or other reproductive harm. Consult your physician prior to use if you are pregnant or nursing, or if you are taking medication, including but not limited to, MAO inhibitors, antidepressants, aspirin, NSAIDs or products containing phenylephrine, ephedrine, pseudoephedrine, or other stimulants, have a medical condition, including but not limited to heart, liver, kidney or thyroid disease, psychiatric or epileptic disorders, difficulty urinating, diabetes, high blood pressure, cardiac arrhythmia, recurrent headaches, enlarged prostate or glaucoma. Discontinue 2 weeks prior to surgery or if you experience rapid heartbeat, dizziness, severe headache or shortness of breath.